June is practically over and July will soon begin! It's hard for me to fathom that half of the year has already evaporated. It makes me sad for how quickly time has been moving, but it also makes me thrilled for the new experiences to come. Within six months, I'll officially be an adult, which is both exciting and frightening. Don't worry; I'M FINE.
This month has been a stressful one for me. I've been sending out queries and OH MY IS IT STRESSFUL. I'm known for being my own worst enemy who can be very impatient. It's difficult to put my work out there only to be trapped in a bubble of silence. I welcome rejections, because it's still an answer.
I only read three books this month due to this stress. I found I wasn't able to focus on any other stories other than my own, wondering if I made any mistakes, and if I thought of any, falling into a state of dread.
To keep myself from knocking down my own confidence, I started book two. I don't like staying away from my stories and my characters for too long because they're all a little piece of me. It's not recommended to write a sequel in a series you haven't sold yet for obvious reasons, but I want to complete this final installment in my duology while it's fresh in my mind. My next project is completely different from this duology, and I don't want to start jumbling aspects and lose sight of my characters.
But anyways, I'm feeling much better this last week. I'm getting back into the flow of writing and receiving responses from agents. I have one full out there with a wonderful, wonderful agent and a total of eight rejections.
I don't mind being open and honest with this process so others who are experiencing this–or who are going into this–that we're going to be told no over and over again. The odds will be against us. We will have to work hard and strain ourselves mentally and emotionally. But we must keep writing, keep listening to our characters, and not give up on their stories. Let them be told, no matter how long it takes. This took a while for me to accept, but it's okay to take your time and polish and resubmit and do it all over again. I'm willing to try and fail until I succeed.
Alright, my writing speech is now officially over. Onto the books!
•••
1. Harry Potter and the Goblet of Fire by J. K. Rowling
Rating: ★★★★☆
Harry Potter and the Goblet of Fire is, as of now, my favorite of the series. I've enjoyed the other books, but this one came very close to five stars for me. There was a new level of seriousness and maturity and danger in this book that elevated the overall storyline. I felt scared for the characters and worried for their safety. I don't know who to trust or who to believe, which shows how amazing the storytelling is.
However, I do think this book was a little too long. The first quarter dragged on a bit for me. Then again, J.K. Rowling continues to amaze me with all of the strings she ties up at the end. She knows how to build-up a story and give a powerful wallop at the end. But I do wish that a little more was revealed throughout the story, rather than it all being at the end. My issues, so to speak, with this series are very miniscule. It's such a lovely series, but I will be taking a short break from this marathon to dive into my massive TBR.
And WOW THAT ENDING. Once again, I'm surprised by the outcome and emotional at the results. I'm starting to realize Harry Potter is the reason behind my trust issues. Thanks, J.K. Rowling
2. Me Before You by Jojo Moyes
Rating: ★★★★☆
Me Before You was such a raw story of both love and independence, about grasping hold onto your life and being bold and brave. Jojo Moyes was able to capture so much emotion, so much rawness that squeezes a tight fist over the reader's heart.
I knew this was going to be sad, and I assumed what was coming judging by the title of the sequel. I was warned numerous times, watching the trailer for the movie and listening to Imagine Dragons' song "Not Today" simply made me teary. Despite knowing the pain, thinking about the ending traps me in a hazy cloud where I'm left wondering if that actually happened.
The way that the loss was committed in this book was daring. It wasn't something that I was expecting, but it was real, and that's what hurts so much. When emotions and weaknesses are presented with such a rawness, no matter the situation, that is what breaks our hearts.
Moyes has an excellent writing style. She knows how to balance dialogue and description without going overboard on either one. I loved the way she built the relationships: with a careful diligence that made it realistic. She made the characters vivacious with their own personal quirks and traits. The beginning was a bit slow at times for me, but still, this was such an incredible read that hurt my heart and soul.
3. The Vanishing Throne by Elizabeth May
Rating: ★★★☆☆
The Vanishing Throne was close to a four-star read. There was so much action and emotion, an abundance of turmoil and distress. The development of the characters was superb. To watch them grow and change was a true delight.
But I'm afraid the first half of the book was too slow for me. Looking back, many important things happened. However, it read slowly for me. Maybe if some of the moments of travel were trimmed down, it would've read quicker.
Though, the first several chapters were excellent. I felt as like I was beside Aileana through that pain and suffering. I also appreciate the emphasis on those moments and how it was spoken of with a seriousness that most YA books seem to toss away. Torture is terrible, and that, along with many other topics, leaves mental scars. Those are moments people can never quite forget. I love that Elizabeth May is able to capture those emotions so well and produce them with a punch.
I also missed Aileana and Kiaran's witty banter back and forth. They had this chemistry that seemed to easy and natural, words that always made me smile and laugh. But in this installment, they only seemed to be kissing, among other things. I wanted to see more of a communication between them, but I did love focusing on Aileana.
Overall, this was such an incredible adventure. I loved learning more about the characters and their backstories. And GOSH THAT ENDING. Always leaving us on a cliffhanger.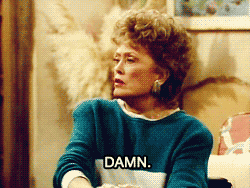 •••
So these were all the books I read this month! How many books did you read? If you have any recommendations or any other comments, be sure to leave them down below!