So now that June is over and July has begun, it's time to recollect on my finds and purchases over this last month. This will include books, but also any bookish things that may or may not have come along with it. My TBR (to-be-read) pile is still outrageous, at about eighty books. And since I barely read anything in June, my TBR ended up even bigger.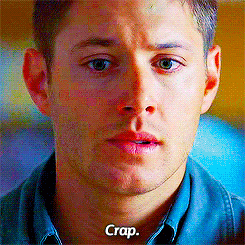 I tried to refrain myself from purchasing any more books. I really tried. I deleted any emails about book sales or a specific book that was marked down, and I didn't put any holds on books in my digital library. And yet, here I am with six more books than I started with.
How did this happen? Good question. But to start, two of these books are novels that I've already read and simply wanted to own, and one is the third book in a trilogy where I haven't even begun book two. So really, I only added four books to my TBR, which isn't so bad.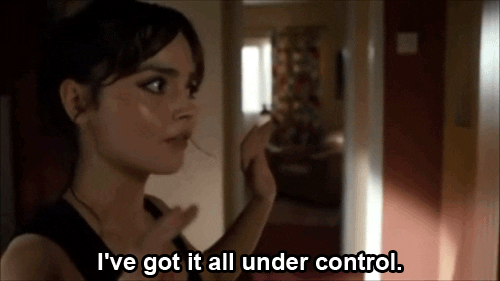 *whispers* But not really.
Anyways, onto the books!
•••
1. Summer Days and Summer Nights edited by Stephanie Perkins
Synopsis:
Maybe it's the long, lazy days, or maybe it's the heat making everyone a little bit crazy. Whatever the reason, summer is the perfect time for love to bloom. Summer Days & Summer Nights: Twelve Love Stories, written by twelve bestselling young adult writers and edited by the international bestselling author Stephanie Perkins, will have you dreaming of sunset strolls by the lake. So set out your beach chair and grab your sunglasses. You have twelve reasons this summer to soak up the sun and fall in love.

• I'm already half-way through this book and it is truly such a delight. As a writer, it's incredibly intriguing to go from one story to the other and see the difference in writing styles and word choice. The stories are fun and cute and wrap my heart in a warm little blanket. But there are also a few stories in here that are quite sad, which surprised me. However, I'm always up for a jolt in my ideas. I love to be surprised.
2. Lola and the Boy Next Door by Stephanie Perkins
Synopsis:
Lola Nolan is a budding costume designer, and for her, the more outrageous, sparkly, and fun the outfit, the better. And everything is pretty perfect in her life (right down to her hot rocker boyfriend) until the Bell twins, Calliope and Cricket, return to the neighborhood. When Cricket, a gifted inventor, steps out from his twin sister's shadow and back into Lola's life, she must finally reconcile a lifetime of feelings for the boy next door.
• I read this book a few months ago and much like Anna and the French Kiss, I thoroughly enjoyed it. I didn't love it as much as Anna and the French Kiss, but it still earned a solid four stars for me. The characters were layered and quirky and flawed–all the qualities I admire. I had to buy this and Isla and the Happily Ever After to complete my series.
3. Isla and the Happily Ever After by Stephanie Perkins
Synopsis:
Hopeless romantic Isla has had a crush on introspective cartoonist Josh since their first year at the School of America in Paris. And after a chance encounter in Manhattan over the summer, romance might be closer than Isla imagined. But as they begin their senior year back in France, Isla and Josh are forced to confront the challenges every young couple must face, including family drama, uncertainty about their college futures, and the very real possibility of being apart.
Featuring cameos from fan-favorites Anna, Étienne, Lola, and Cricket, this sweet and sexy story of true love—set against the stunning backdrops of New York City, Paris, and Barcelona—is a swoonworthy conclusion to Stephanie Perkins's beloved series.
• I also read this a while back on my kindle. Compared to the first two books, I wasn't as fond as Isla and the Happily Ever After. I appreciate the realistic approach on these topics of college and family and relationships. it all rings true and feel relatable, but I wanted to see more development between Isla and Josh. Most of it seemed like they were simply making-out among other things, which is fine. But I wanted more dialogue and less groping. And the cameos? Our fan-favorites barely played a part. But still, I wanted to complete my series, so I had to purchase this.
4. Frost by M.P. Kozlowsky
Synopsis:
Cinder meets The Walking Dead in a chilling futuristic fairy tale that will reboot everything you thought about family, love, and what it means to be human.
Sixteen-year-old Frost understands why she's spent her entire life in an abandoned apartment building. The ruined streets below are hunting grounds for rogue robots and Eaters.
She understands why she's never met a human besides her father. She even understands why he forbids her to look for medicine for her dying pet. But the thing is, it's not her real father giving the orders . . .
It's his memories.
Before he died, Frost's father uploaded his consciousness into their robot servant. But the technology malfunctioned, and now her father fades in and out. So when Frost learns that there might be medicine on the other side of the ravaged city, she embarks on a dangerous journey to save the only living creature she loves.
With only a robot as a companion, Frost must face terrors of all sorts, from outrunning the vicious Eaters . . . to talking to the first boy she's ever set eyes on. But can a girl who's only seen the world through books and dusty windows survive on her own?
• I honestly didn't know what this was about because it was an ARC that I picked up at my local Barnes & Noble during B-Fest. I liked the cover and figured it was fantasy and it was free, so I grabbed it. Hopefully my TBR jar will give me this one soon.
5. Our Chemical Hearts by Krystal Sutherland
Synopsis:
Henry Page has never been in love. He fancies himself a hopeless romantic, but the slo-mo, heart palpitating, can't-eat-can't-sleep kind of love that he's been hoping for just hasn't been in the cards for him – at least not yet. Instead, he's been happy to focus on his grades, on getting into a semi-decent college and finally becoming editor of his school newspaper. Then Grace Town walks into his first period class on the third Tuesday of senior year and he knows everything's about to change.
Grace isn't who Henry pictured as his dream girl; she walks with a cane, wears oversized boys' clothes, and rarely seems to shower. But when Grace and Henry are both chosen to edit the school paper, he quickly finds himself falling for her. It's obvious there's something broken about Grace, but it seems to make her even more beautiful to Henry, and he wants nothing more than to help her put the pieces back together again. And yet, this isn't your average story of boy meets girl.
• Another ARC I picked up at B-Fest. I'm loving the cover and the synopsis. I could always use a little more romance on my shelves, so I'm excited about this one.
6. The Vanishing Throne by Elizabeth May
(WARNING: This is the second book in the series. The synopsis will contain spoilers. Skip this if you are interested in reading this series–I do recommend it.)
Synopsis:

Everything she loved is gone.
Trapped. Aileana Kameron, the Falconer, disappeared through the fae portal she was trying to close forever. Now she wakes in an alien world of mirrors, magic, and deception—a prisoner of the evil fae Lonnrach, who has a desperate and deadly plan for his new captive.
Tortured. Time after agonizing time Lonnrach steals Aileana's memories, searching for knowledge to save his world. Just when she's about to lose all hope, Aileana is rescued by an unexpected ally and returns home, only to confront a terrifying truth. The city of Edinburgh is now an unrecognizable wasteland. And Aileana knows the devastation is all her fault.
Transformed. The few human survivors are living in an underground colony, in an uneasy truce with a remnant of the fae. It is a fragile alliance, but an even greater danger awaits: the human and fae worlds may disappear forever. Only Aileana can save both worlds, but in order to do so she must awaken her latent Falconer powers. And the price of doing so might be her life…
• I've been extremely anxious for this second installment, so when it arrived to my door the day it released (I had it pre-ordered several months in advance), I picked it up and began reading it immediately. This was a fantastic continuation in the series, but the first half was a little slow to me. I loved learning more about the characters and watching Aileana grow, but something wasn't connecting with me. Maybe it's because the romance felt different, a little overwhelming for the other events going on–I'm not sure. I think this is a personal thing, because most reviewers are raving about this and saying it's better than the first book.*whispers* I actually liked the first book slightly better.
•••
Here's a final look at everything:
So along with all these books, I purchased a Ghost Funko Pop and this AMAZINGLY GORGEOUS PETER PAN PILLOW THAT I AM SO OBSESSED WITH from Cait, who is also SUPER AWESOME. If you're not following her, why? WHY?
So that's it! What bookish things did you purchase in June? And how big is your TBR?