The lovely Lissa over at Rabid Reads tagged me to do the Ruler of Books tag. I have not yet heard of this tag, but seeing the title of it and looking through the questions, I know this is going to be a fun one. Now, It's time for this book queen to answer some questions.
•••
What book would you make everyone read?
Only one book? *sigh* Okay, well, if that's the case, then I choose Tiger Lily by Jodi Lynn Anderson, because to this day, thinking of this book ties a weight onto my heart. If I even start reading a passage from it, my eyes start to get watery and my heart sinks and, as the kids say, THE FEELS ARE STRONG.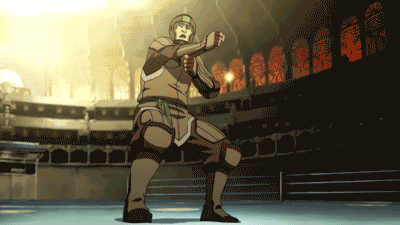 To keep it short, Tiger Lily is a retelling of Peter and Wendy, but this is a bit of a different story, all told from Tinker Bell's point-of-view. This novel is incredibly real and raw with a dark underbelly that rings out hard and true. The writing is too stunning for me to describe, the characters layered and lovable and relatable with all of their flaws. This book deserves loads more attention that it has. Please, if you haven't already, give this beautiful book a read.
What would you abolish in book construction?
I have to go with Lissa on this one and say book cover changes mid-series. Because when I collect a series, they must be the same size, same kind (e.g. paperback, hardcover), and have the same style. When the publishers decide to change the theme of the covers mid-series, it makes me want to forget collecting the series or have to re-purchase the entire thing. This is why I usually don't purchase a series until all of the books have been released due to fear that the covers will change. Book covers should stay the same, or they can re-publish the whole set with a different style after they are all released. Hopefully publishers will catch on soon.
What author would you commission to write you any book?
Obviously, Jodi Lynn Anderson. Not only did I fall head-over-heels for Tiger Lily, but I was also captivated by her newest young-adult novel, The Vanishing Season. The reviews for this book aren't too great on Goodreads, and I think this is because the synopsis is misleading to the actual story. It makes it sound like a thrilling mystery with possible elements of the paranormal, but really, this is more like a coming-of-age story with a paranormal undertone.
AND OH MY WAS IT HEARTBREAKING. Much like Tiger Lily, these characters read very real and true in my eyes. They were each so diverse and had an array of their own quirks and flaws. The friendships and relationships were bittersweet, just as life is, and the icy setting of Door County was simply gorgeous. But the characters–I just loved them, Maggie, Pauline, Liam (who basically looked and acted like Nicholas Hoult, in my mind). The writing held the same beauty in Tiger Lily, with even more beautiful quotes that made me think and wonder about life and love and death.
This is still, to this day, one of my favorite books and the best coming-of-age story I've read. And much like Tiger Lily, it ripped out my heart. But I would gladly have Anderson tear a hole in my chest over and over again.
What book(s) do you demote to the library basement to make room for new books?
Most books that I've read and given three stars usually are put into my stack for the library, unless they have a pretty cover for photography reasons. Any novels that I wasn't able to finish (which I don't like to do) or that I rated two stars are a definite addition to my local library. I would rather give the books a new home rather than having them sit in my home unread and unloved.
What cover artist would you commission to make a mural?
There are many talented cover artists out there, but I would have to go with Lizzy Bromley. She has designed the covers for both The Wolf Wilder and Cartwheeling in Thunderstorms. Please, look at the beauty for yourself:
How gorgeous are those? And I'm sure there are even more stunning covers she's designed that I'm not aware of. Lizzy's talent is beyond words. It's her artwork that originally attracted me to these books, and then the synopsis' topped it off. (But don't ask me what they're about because I've already forgotten.) But with her sense of whimsy and her simplistic structure–which is my kind of style–she would make a gorgeous mural that I would forever obsess over.
What character's face would you put on a coin?
This is a strange question that I have hundreds of answers to. I suppose I'm going to go with Tiger Lily, because it's about time we have a woman on a common coin and she's incredible and amazing and I JUST LOVE HER AND SHE DESERVES THIS.
What book would you award the "Ruler of Books" 2016 prize to?
I would give the Ruler of Books award to A Game of Thrones. I'm going to stop myself before I go on and on about this series. The books, from what I have read, are phenomenal. The television series continues to amaze me and leave me an awe. Everything about A Song of Ice and Fire is amazing and deserves all of the awards.
•••
I tag:
EACH AND EVERY ONE OF YOU BECAUSE WE ARE ALL RULERS MWAHAHA.