I know what you're thinking: it's July, so why are you posting your wrap-up now? Well, I've been busy with work and writing and Pokémon and just LIFE. By the time I realized I didn't have my wrap-up prepared to post, it was already August.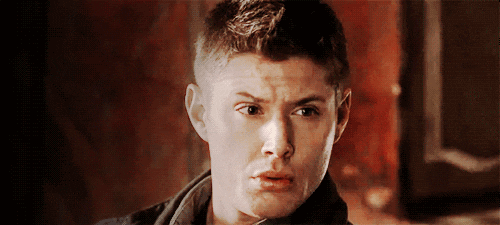 But it's okay! These things happen, and I'm here to give you my wrap-up before more days pass and my lateness becomes simply embarrassing. Besides, unlike the month of June, I read a total of five books and discovered a new favorite. I also leaped back into my writing schedule and made a massive increase in my daily word count. You can find more information about that, along my writing origin story and the first chapter of my first book here. And the lovely Wee Reader interviewed me about a week ago about my writing, which you can find here.
Now, let's move onto the books!
•••
1. Summer Days & Summer Nights: Twelve Love Stories edited by Stephanie Perkins
Rating: ★★★☆☆
Summer Days and Summer Nights was a wonderful anthology of twelve love stories by an assortment of talented authors, some of who I have never had the pleasure of reading before. This is why I love anthologies and need to read more: they help me discover new authors and new novels to adore.
Some stories were fun and light, while others held a deeper meaning with a sad underbelly. I wasn't expecting some of these stories to be so gruff and depressing, but nonetheless, I still enjoyed this novel and feeling all of those warm summery vibes. I wanted a few of these stories to become a full-fledged book and be sent to my house ASAP, but alas, we cannot always get what we want.
You can find my full review of it here.
2. Red Rising by Pierce Brown
Rating: ★★★★★
I've been hearing nothing but amazing things about this series ever since I joined the Goodreads and Bookstagram community. I was thrilled when my TBR jar finally gave me Red Rising while trying to choose a book for my next buddy read with my friend Katelyn (or as we call it, #tayandkateread).
For the first time in a long time, I didn't want to put this book down, and yet I did because I was devouring it and I didn't want it to end. Red Rising was everything I wanted from The Hunger Games and more.
Brown creates such an immersive sci-fi world that ropes you in with his lines of beautiful and grotesque words. I'll admit that the terminology and world-building were intense in the beginning, but over time, I started to absorb it. Besides, I appreciate that Brown wasn't info-dumping as most writers would do with a book such as this. He simply presented the information as if it was known by all, which allowed me dive into the story and understand it as if I was a part of the world.
Oh, and the characters–THEY WERE AMAZING. They were a bunch of little monsters, and I loved them. Each character held an abundance of layers and depth that made themselves unique from one another. I fell in love with all of them, even the villains who I loved to hate, but then most of them ended up dead. Which is fine. I AM FINE.
But really, if you have not yet read this series, I highly recommend picking it up.
3. Snow Flower and the Secret Fan by Lisa See
Rating: ★★★★☆
Snow Flower and the Secret Fan is a rich historical tale that places you directly into the heart of 19th century China and into the home of Lily's home. We watch her grow from a little girl all the way into an old woman. And through this adventure, she discovers pain, hatred, love, and guilt.
Not only was Snow Flower and the Secret Fan an incredibly interesting read, but it also taught me several elements of old China and their ways. I learned about foot binding and the kinds of relationships and marriages are sought after. Most importantly, it reminded me how far women have come in this world. We went from being treated as pets and slaves into women who can fight and provide for ourselves.
If you're in the mood to delve into lush tale of history and/or a coming-of-age story, be sure to give Snow Flower and the Secret Fan a peek.
4. Luke Cage: Noir by Mike Benson
Rating: ★★★☆☆
As I'm sure most of you heard, Luke Cage is getting his very own television series on Netflix, which I am extremely excited about. I adore superheroes, and Jessica Jones is one of my all-time favorite television series.
If you are not familiar with this franchise, GO AND WATCH IT. BUY NETFLIX IF YOU HAVE TO BECAUSE IT IS WORTH IT.
Oh, and Daredevil is also fantastic, particularly Jon Bernthal's performance as the Punisher in season two, who's also getting his own show. THE EXCITEMENT IS REAL.
Okay, okay. Sorry, I'm getting off topic here. We're talking about Luke Cage, not the Punisher. Okay, but if the day comes that they're ever in the same room, I WILL DIE. The Defenders will be the death of me, especially if the Punisher is involved.
BUT ANYWAYS, Luke Cage: Noir was the superb choice for my TBR to give me after reading this announcement. Before Jessica Jones, I didn't know about either heroes, so I was excited to pick this graphic novel up.
Overall, I did get a look behind Luke Cage's past, but I would've liked to have known more. It was interesting to unravel this murder mystery with him, to see how his mind worked and churned, but I would've liked more. The artwork was great, though the panels seemed to skip important elements and therefore left me a little befuddled at times. But still, this was a good, quick read that gave me a deeper view of Luke Cage.
5. Insanity by Cameron Jace
Rating: ★★☆☆☆
Insanity, as I'm sure you can gather from the cover, is a retelling of Alice's Adventures in Wonderland with a splattering of blood and a madder array of characters. Judging from the synopsis and cover, I was expecting a dark retelling with a gruesome story. But compared to Alice by Christina Henry, Insanity didn't creep me out at all.
This wouldn't have been a problem if the core of the story captured my interest, but I'm afraid it didn't. This book and it's chapters were extremely short, maybe a little too short. It did keep me reading, but as the story went on, I felt less and less connected to the characters. There seemed to be too much action and not enough character development. I wanted to learn about each character gradually throughout the series, instead of having flashbacks and learning the whole back story at once. I simply had trouble connecting with this writing style and the method of storytelling.
But I did really like the characters in Insanity, especially the Jack of Diamonds (or maybe it was Hearts?). I did think his instantaneous "connection" with Alice was a bit silly even by the time this story wrapped up, but he was funny and charming, always making me smile and chuckle. When it comes to the other characters, I liked them, but I wanted to see more layers and depth within each one. And being that this is a six book series, I think Jace could have saved some characters for later, rather than giving us a large cast right from the first book.
Of course, these are only my opinions. I can see the appeal in this book and would recommend to people looking for something easy and quick to read.
•••
Thank you all for reading and dealing with my lateness! Let me know if you have any other thoughts or comments down below, along with what you read in July. How many books did you read? And did you find any new favorites?