Unfortunately, I've majorly been failing with this daily challenge. Being that I have other posts I need to begin working on, along with buckling down on my book and schoolwork, I'm afraid I'll have to retract myself from this challenge early.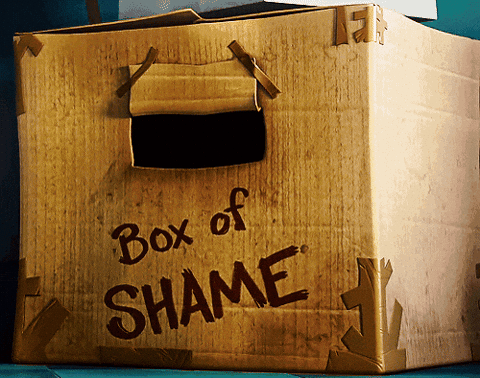 But don't worry! I'm going to do one last day, so I can at least say that I completed half of the challenge. I'm a bit disappointed about not finishing this challenge, but I have some exciting posts coming for the future. Without further ado, let's do this!
❁❁❁
Day 5: Unfinished Series
1. Harry Potter and the Order of the Phoenix by J.K. Rowling
I know. I know. I still haven't finished the Harry Potter series. I was planning on marathoning this series and finally finishing the entire thing, but after reading so many big books this year, I'm in desperate need of a break. Hopefully, I'll pick this back up soon or my TBR jar will give it to me. We'll see.
2. A Storm of Swords: Steel and Snow by George R. R. Martin
Do you now understand why I want a break from huge, high-fantasy books? I've be a fan of Game of Thrones since around the time season two came out. At first, I was too intimidated by the size of the books to even consider reading them. But as I've developed as a reader and writer, I've decided reading the A Song of Ice and Fire series was a task I was happy to take on.
I read A Game of Thrones the beginning of this year and loved it. I then re-watched season one within a couple of days and maybe shed a few tears and solidified my hatred for Joffrey once again. Then, because my TBR jar likes giving me a challenge, gave me A Clash of Kings in June and took an entire TWO MONTHS to read. *sobs quietly*
I may not have enjoyed it as much as the first, but this is still one of the greatest book series out there. Martin is such a brilliant man and I can't wait to read more of his work (next year probably).
3. Seeing Redd by Frank Beddor
I'm not one who usually enjoys novels that are more story-driven rather than character-driven, but The Looking Glass Wars was able to hold my attention and persuade me to buy the second book. The first novel had this cinematic way of telling the story and action that it almost felt as though I was watching a film. And okay, a Mad Hatter with a hat that turns into a throwing blade? SOLD.
I'm excited what the Red Queen has in store for our Wonderland warriors in this second installment.
4. Ravenous by MarcyKate Connoly
So technically, Ravenous is the companion book to Monstrous, but I'm going to go ahead and call it a sequel. It kind of is. Sort of. *whispers* Not really.
The first installment of this series, Monstrous, is a luscious, MG fantasy retelling of Frankenstein. It may or may not have also made me a little emotional. I'm expecting this one to do the same. Also, LOOK AT THAT COVER AND THAT ART STYLE.
5. Rebel Angels by Libba Bray
I devoured the first book, A Great and Terrible Beauty, fairly quickly. I loved the historical backdrop and the hint of wizardry and magic. I may not have been too fond of most of the characters, but I don't think they were necessarily created to be liked.
I'm curious as to how this series will continue and close and how the last book ends up being over 800 PAGES. I obviously can't get a break over here.*sobs* But you know, at least this one is only 600 pages. Because to me, that's not a lot. The struggles of being book dragon.
❁❁❁
Again, I'm sorry, especially to my gal Lissa, for failing at this challenge, but I have some great reviews and updates and other posts in the works along with writing a book, trying to contain feels for said book, trying to devour my books before my TBR eats me alive, and schoolwork. But who cares about that? Not me.
(Okay, I was going to insert a GIF of someone dramatically putting on glasses and being all cool, but then I discovered an account on Tumblr called Guys with Glasses and I got distracted for a second.)
Ahaha, yeah. *clears throat* So here's a GIF of someone dramatically putting on glasses.