Alright, so I've committed one of the ultimate sins of reading by watching the film first. HOWEVER, back when I watched the film, I wasn't reading and I had no idea it was originally a novel. But much like Divergent, watching the film had no impact on me reading the original tale. In fact, I loved it so much more and made me appreciate each project for what it was.
➸ Writing
First, we have to talk about the writing style. Marion has such an eloquent style that is both beautiful and gritty, real and raw like the life we live. He creates these magnificent strings of words that made me go back and read again and again, and may have also made me extremely shameful as an aspiring novelist.
"The world that birthed that story is long gone, all its people are dead, but it continues to touch the present and future because someone cared enough about that world to keep it. To put it in words. To remember it."
This novel touched upon so many subjects with a grace I can't even begin to describe. But it was sentences like the one above that me remember why I love writing and why I shouldn't ever stop. Why I should always live for what I want and never give up no matter what's going on around me.
In my short life I made so many choices just because I thought they were required, but my dad was right: there's no rule book for the world. It's in our heads, our collective human hive-mind. If there are no rules, we're the ones making them. We can change them whenever we want to.
I could have tabbed just about every sentence in this book, but I kept it to the ones that really stuck with me. So now let's move onto the plot before I go on and on about Marion's writing, because I'm OBSESSED with it.
➸ Plot
I know, I know. It sounds silly. A zombie falling in love with a human girl? No way. But read it. This has layers upon laytes of deeper meanings that are incredibly beautiful and true.
There were certainly moments where the plot seemed a little too outlandish, but I adore fiction. I love the impossible coming to life on paper. Isn't that what books are all about? Bringing magic and the impossible to life? I think so.
➸ Characters
Loved them. They were all so real and genuine, flawed and torn at the edges as everyone is. R's personal commentary was witty and fun, but also insightful and curious–traits that I can relate to. (I also heard Nicholas Hoult's voice in my head as I was reading this, so that was a plus.)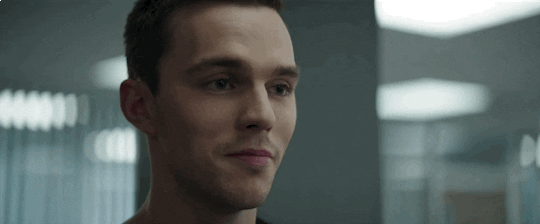 I also really liked Julie and her personality through it all, though I did find some of her behavior to be a bit off for certain events. Grief hits us all in different ways, but her reaction was quite diverse than what I see from most. Honestly, I would say it was unrealistic, but as I said, everyone is different and handles things in their own way. I just thought it was strange, to say the least.
ALSO LET'S TALK ABOUT NORA. I always love a sassy sidekick, but Nora was more than a sidekick. She was an awesome addition to the novel that elevated the development of the characters and detailed their backstories. Again, I appreciate her realness and her genuine nature. She was relatable and a great assest to the overall storyline.
➸ Overall: ★★★★✩
I loved it. I could see picking this up again in the future for a re-read because it was that good. Just read it, guys. READ IT.