Wanted was my very first manga, and though it proved to be an entertaining read with an interesting plot line (pirates, treasure, and life on the sea—YES PLEASE), I found this story fell a bit short for me.
I've watched and enjoyed several animes, but a reoccurring theme I find in most of them is an overabundance of sexism. The women are your common damsels in distress, saved by men who are quite frankly awful?
Wanted had a similar vibe. While I understand it's unrealistic to have every person, man or woman, be strong and independent, but come on. Every time our main character Armeria was in trouble, the love interest would literally swoop in and save her. And this happened way too many times.

I was lucky enough to get an ARC of Seasons of the Moon earlier last month (thank you to Netgalley and Amazon Crossing) and oh my was this a beautiful read.
You would love to stay up there and never know suffering again, listening to the murmur of the stars being born, and contemplating the smile of the full moon. But the bird flies off into the distance and out of sight, in search of new prey to conquer, and the dark years return.
Not only was this novel overflowing in beautiful, lyrical writing that left me speechless, but this book discusses the importance of love and happiness, to be optimistic and firm in your beliefs no matter the darkness of the world. Paul was such an incredible main character, and I believe we could all learn from him—to find a way to smile even in the worst of times. Now more than every, we must try to maintain an optimistic mindset and fight for what is right.
You can find my full review for this beautiful historical fiction here.
I've been watching The Walking Dead for a few years now (and stopped after this last season because *sigh* it's gone downhill) but I've heard from a few friends that the comics are much better than the television series. Once I began using ComiXology unlimited, I had to pick up the first volume of The Walking Dead.
Now, I knew the television series has gone in a completely different direction than the comics on several things, but wow. It was almost like I was reading a completely different story. The characters in the graphic novel felt more authentic, their interactions more believable.
The artwork was incredibly vivid and delivered a punch with its storytelling. I really felt roped into this graphic novel, despite knowing the general direction things were going in (although I was surprised quite a few times). I look forward to continuing on with the series of graphic novels and seeing where Kirkman takes the group.
Asking For It is one of those novels I believe everyone (who will not be triggered by the content) should read. This is the sort of book that should be handed out in high schools and colleges, for both men and women to understand what it's like to be a victim of sexual assault.
Too often it is the victims who are blamed, as though they, as the title suggest, asking for it. This novel discusses this exact idea society has pinned onto victims of sexual assault, and it is absolutely appalling. What's frightening about this novel is that despite being a work of fiction, it feels completely real, as though I'm reading a story from the news.
Asking For It is a difficult book to read. It is raw and unyielding in its truth. It is graphic and does not hold back on the pain and suffering of being sexually assaulted. This novel should be read with caution, for this contains many triggering subjects.
After reading Asking For It, I was feeling even more feminist than usual, so Bitch Planet seemed like the perfect choice. De Landro creates a world where when women are even the slightest bit "troublesome", they're sent off to Bitch Planet. That's right. They are sent to a different planet.
This sci-fi satire was comical and graphic, once again unblinking in its message, and I loved that. The artwork was colorful and stunning, the women held so much depth and layers, to the point where they felt real. I was also glad to see how Bitch Planet featured many women of color, including several of the main characters.
I was a little confused about all the rules of Bitch Planet, but I assume that's something that will continue to be revealed over time. I look forward to continuing this series and seeing where these strong women end up. (I'm hoping they take Earth back from all of the sexist men and together create a queendom because YESSS.)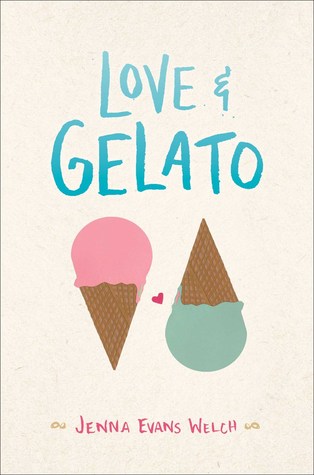 I have to start off by mentioning that Love & Gelato was the first read of the Bookish Babe Squad. Who is the Bookish Babe Squad, you ask? Well, it is only the greatest group of gals one could ask for.
We have Katelyn Powers: southern sweetheart, pet mama, beautiful bookstagrammer who is basically Batgirl. Then there's Rebecca Gallacher: British babe, autumn goddess, karaoke queen who can play the piano beautifully. I love these girls so much and had such a ball fangirling over this darling book with them.
Love & Gelato is a fun, easy read that will fully submerse you into its characters and the rich Italian setting. Welch created a dynamic cast that I quickly fell in love with. I also appreciate that this novel wasn't all about romance. It also focuses on family and friends, proving that you don't need to share DNA in order to be a real family.
I do think the romance between Lina and her love interest was developed real and felt genuine, but I found certain aspects to be unrealistic. But overall, I really enjoyed this novel and look forward to the spin-off book, Love & Luck. 
Say hello to my new blog! After much consideration, I decided to renew my blog and give it a new look. In these last couple of months, I've slacked off with my reading and writing and blogging, and I miss it. I've been wanting to change my domain and create new graphics, so I finally did and I'm so thrilled with the result.
Life can become busy and chaotic, but I don't want to let my dreams slip away. Reading books is my favorite hobby, writing them is my greatest passion. I believe it was beneficial for me to take a break and focus on a few other things, because they have allowed me to flourish in other areas of my life, but I have dearly been missing my literary endeavors.
So I'm here with a new look, positive vibes and the fire to bring my dreams to life!