June is starting to come to a close, which means it will be time for wrap-ups and hauls. But with all of the recent forms of entertainment that have left me completely enthralled this month, I wanted to share more than books. So I've decided to create another new segment called "Rewind", where I will rewind the month and discuss some of my favorite things I experienced, whether it be a place, a book, a movie–anything! I suppose it will be similar to a diary, but at the same time, I can also recommend things to you, my lovely friends.
•••
Television:
If you know me well, I tend to prefer films over television. However, this month presented incredible television that has still left in a trance of both sadness and bliss, of wonder and awe. I simply have to share these programs that grasped on and never let go. And don't worry, I won't leave any spoilers.
Game of Thrones: Season Six
Despite not having of read all of the books yet, I was slightly nervous that the show didn't have a novel to work off of. I do know they have strayed quite far from the books, but still, I was curious where they were going to take the show.
I can say with the whole of my heart, not a fiber of my being is disappointed. Season six of Game of Thrones was possibly the best season yet. As of now, I think it is my favorite. The creators behind the show promised viewers when it came time for the finale, it would feel like the end was near. And it did. It truly feels like the game of thrones is reeling to a gruesome close, and that saddens me, especially because we have to wait a year for season seven, which will only be seven episodes. But it's fine. I'M TOTALLY FINE AND NOT CRYING AND SCREAMING INTERNALLY.
*deep breath*
Without giving spoilers, I can say this is a season full of action and revenge. There are episodes (particularly nine and ten) that are so phenomenal, I was left speechless. They were better than most films I've seen, and that's saying something.
Being that is isn't going off the pace of the books, I've noticed a significant difference in the amount of action that occurs. Moments of traveling have been cut out of the show, allowing us watch the core of conflict and conversations. The moments of travel are important for the books, which allows George R. R. Martin pour out any important information about characters or dialogue. But I've noticed the creators have input the dialogue without the constant scenes of travel. I know people have been complaining about this, but they must realize that there's time in between that we're simply not seeing. It's not a flaw in the writing, only a trim of unnessecary travel.
Many people have been lost this season, and if you're a viewer of the series and/or a reader of the books, I'm sure this isn't a surprise. There is a lot of death. But I don't think all of it will make you sad. I'll just leave it at that. *wink*
If you're not a viewer of this series, OHMYGOD WHY? IT IS THE BEST SERIES IN THE WORLD. WATCH IT. READ IT.
Vicious: The Finale
I came across Vicious after going through Iwan Rheon's IMDb page. And no, I'm not a stalker. I like to choose real people as stencils for my characters and watch them perform on screen for inspiration. DON'T JUDGE ME.
*clears throat*
Anyways, I saw that he was in a sitcom, which I couldn't imagine, being that I was used to watching him perform as Ramsay Bolton. But he's an actor, and a talented one. So knowing he, along with Ian McKellen and Derek Jackobi were starring in this series, I was sold. Especially after reading the plot, that it's about a gay couple (Ian McKellan and Derek Jackobi) who are constantly insulting each other. Then there's their best friend Violet (Frances de la Tour [another acting legend]) and their new, quirky, sweet neighbor Ash (Iwan Rheon).
I told my mom about the show since we're always looking for a new program to watch together. She was already laughing as I explained the plot and showed her scenes, so we purchased the series through Amazon and began bingeing. We had to force ourselves not to finish it all within a few days. I think we may have stretched it out to a week. Maybe. But we adore this series. The dry, sarcastic humour, the setting, and the fantastic cast.
Once we finished season two, we hopped onto the nearest computer to see when season three was. We were devastated to learn it was canceled. But then we read that they'll be having one last episode to tie everything up.
This finale ironically aired June 19th, the same night as the Battle of the Bastards. I re-watched all of season one and two earlier this month in anticipation. Then when the finale hit the PBS app, my mom and I watched it the next day. It was such a bittersweet episode. There was so much laughter, but there were also some teary eyes (from both us and the characters). I hate to see such an incredible show come to an end, though it will never leave our hearts. And to this day, we continue to re-watch episodes and laugh even harder than before.
If you haven't watched Vicious and you're into dry humour and sarcasm like me, I highly recommend giving it a watch. You won't regret it.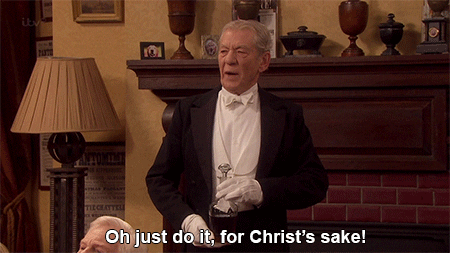 •••
Music:
This was a fantastic month for music. A new album from one of my favorite artist's was released, and I found a variety of new singers and new melodies to inspire and escalate my writing.
"Conscious" – Broods
I have been anticipating the release of Broods new album since they released "Free" back in April. Actually, I've been waiting for a new album back when I first started listening to them in January. But "Free" is easily my favorite song of all time. It captures several messages in my duology with such precision, it might as well have been made for it. So when this album was released on the 23rd of June, I was curled up in bed, savoring each song like a delicate dessert.
This is such a gorgeous album. These aren't the simple songs that talk about romance and break-ups. They are so much more than that. They speak of freedom, of sadness and defeat, of what it means and feels to love in lyrics so beautiful, it continues to amaze me. Many of these songs have been added to the playlists for my duology, particularly book two, because it captures the pain of both my protagonist and my anti-hero, along with the relationship they share.
As I've been typing this entire post, I've been replaying a multitude of these songs. Their music is eccentric and catchy, threaded with stunning words. If you have not yet listened to Broods, please head over to your choice of music player and search them immediately.
"Chopin: Waltzes" – Alice Sara Ott
Alice Sara Ott has been making a prominent appearance in my instrumental playlist. I original heard her alongside Ólafur Arnalds in "Verses", which is still my favorite instrumental song of all. But after listening to her use a violin as if it was a part of her, I was desperate to hear more.
I came across this album a few weeks ago and fell in love with almost all of the songs. This album is superb background music for everything and anything. I tend to listen to my instrumental music while reading, but I also love it while cooking up a dish or a cup of tea, or maybe during (my attempts) at yoga. To those who enjoy instrumental music, especially the piano or the violin, I can assure you'll love Alice.
•••
That's it for this month! I've been so invested with sending out queries for my first book and starting book two, I only watched four films and read two books.
But that's okay! This has been a month of me realizing that I deserve a break now and then, especially during these stressful times of querying. It was nice to sit back and savor the beauty and gore that is Game of Thrones, drown in my own laughter while devouring Vicious over and over again, and listening to some of my favorite artists' new songs and gathering bounds of inspiration for writing.
I hope you enjoyed this new segment as much as I enjoyed writing it. What were your favorite things this month? What exciting things did you do? I always love to hear your stories and any other comments or questions you have.