MY TBR JAR
The TBR is a reader's greatest in enemy in their bookish life. If you are not familiar with a TBR, it is, in short, our to-be-read pile. These are books that you own, but have not yet read. We are all guilty of buying too many books.
Perhaps a sale will pop up at your local bookstore or a series of books on your want-to-read list has gone on clearance, and before we know it, there are stacks and stacks of tomes at our side that we have yet to touch. Whether that stack is twelve, twenty, or fifty (or one-hundred-and-twenty-four, like me [who clearly has a problem]), it can be difficult to choose what to read next. This is where the TBR jar comes in.
Allow me to be clear in saying this method is not for everyone. Most people tend to choose which book to read next based on their mood, or already have a stack of books selected to read for the month. But this is not me.
When it comes to everyday-life, I like to think I'm a decisive person. If I want something in life, I chase after it until my feet bleed and my legs give out from beneath me. I do not give up on my goals, no matter the trials ahead. But when it comes to choosing which book to read next, HELL BREAKS LOOSE.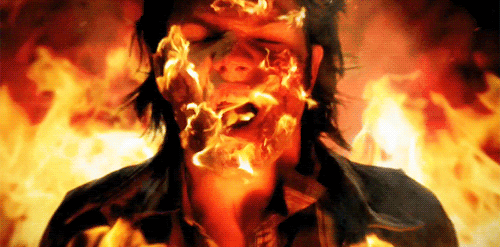 For some reason, I can never decide on what to read next. Back when I first started reading for fun, I didn't have many books to choose from, so I grabbed whatever story appealed to me in the moment. But now, with over one hundred books to choose from, I simply can't decide.
Over a year or so ago, I saw another bookstagrammar post about their TBR jar—a jar where they placed small tabs of paper with the titles of the books they have not yet read. When it came time to pick a new book, they would reach into the jar and leave it to fate. And this, I decided, is exactly what I needed to do.
Fast forward about a year (or two), and my TBR jar has evolved into this beauty. My TBR jar began as a little teacup, then into this darling little sugar jar with wings, and finally into the hedgehog above. This cutie has PLENTY of space for my TBR titles, as you can see below.
Each time I purchase a new book, I write the title down onto a little tab of paper, crumple it up, and toss it into the hedgehog. This makes the process even more fun, in my opinion. It reminds me of opening up a present or playing some kind of carnival game. (But you know, like a cute carnival. Not a creepy one full of clowns and skeezy salesmen.)
When the time comes to choose a new book to read, I reach into the jar and grab onto a wad of paper, which looks like the one above. (Please excuse my childish handwriting.)
I typically read whatever the paper says, however, in rare circumstances, I may try my luck again. I only do this when, let's say, I finish a dense high-fantasy novel like A Game of Thrones and my TBR jar gives me Harry Potter and the Order of the Phoenix. I don't want to read two massive fantasy novels back-to-back, because it will slow down my reading, and I have goal to reach by the end of this year.
In the end, I leave my next read solely up to the hands of the universe. (Or really, my hands, but I'm being dreamy here.) Although, I must admit there are times when I break the rules of the TBR jar when I get my hands on a new release in a series. If it's an old series that I already have, I won't rush myself on it. But once I've committed to a newer series, I read the sequels ASAP.
So my TBR isn't entirely in control of my reading life. But mostly, yeah, it is.
LET'S CHAT
And this is basically how I read. It's a fun process that I look forward to each time I flip to the final page of a book. I love jumping out of bed and running over to my TBR jar, seeing which journey awaits me next.
If you too struggle with choosing what to read next, I recommend giving the TBR jar a go. It adds a little more surprise and wonder into your life, and I think those are elements we always need more of.
Lastly, I have to give a shout-out to my amazing friend Melissa @ Rabid.Reads for giving me the idea to post about my TBR jar. (She is constantly cursing my TBR jar for not giving me books such as Harry Potter and A Darker Shade of Magic [even though I don't own it.] She plans to one day rig it to do as she pleases.)
I had loads of fun writing my little hedgehog, and I hope you all enjoyed reading about it. Do let me know if you try it yourself. I'd love to see your jars and how full they are. Together, we can drown in our TBRs!